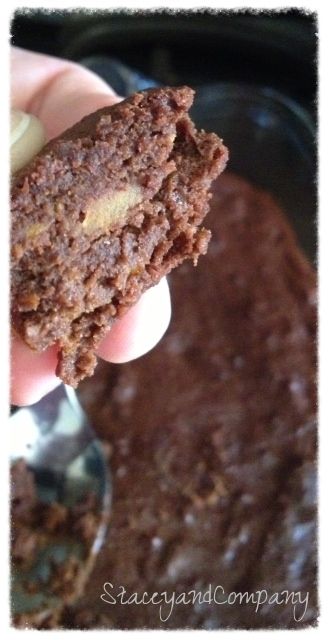 1 sweet potato (about 1 cup worth)

2 scoops Chocolate protein powder (we use Shaklee 180 to keep the calories low & to get he best nutrition)

3 eggs, whisked

¼ cp coconut oil, melted (I like Trader Joe's brand)

⅓ cp raw honey

½ cp chocolate chips (my fav is Enjoy Life Chocolate Chips)

3 tbsp coconut flour (can be purchased already made, I have been making my own from unsweetened coconut flakes in my vita-mix)

2 tbsp unsweetened cocoa powder

¼ tsp baking powder

¼ tsp vanilla extract

¼ tsp cinnamon

dash of salt
Directions
1. Cook sweet potato, either in oven or in microwave, scoop out the inside, place in bowl smash it up with a fork (approx 1 cup of sweet potato meat will do)
2. Add wet ingredients; coconut oil, honey, vanilla, and whacked eggs, mix it up!
3. Add the dry ingredients; protein powder, coconut flour,
baking powder,
cinnamon,salt & chocolate chips, mix well.
4. pour into coconut greased glass 8x8 baking dish, 30-35 minutes @ 425 degrees.
5. Eat slowly as these seem to disappear FAST!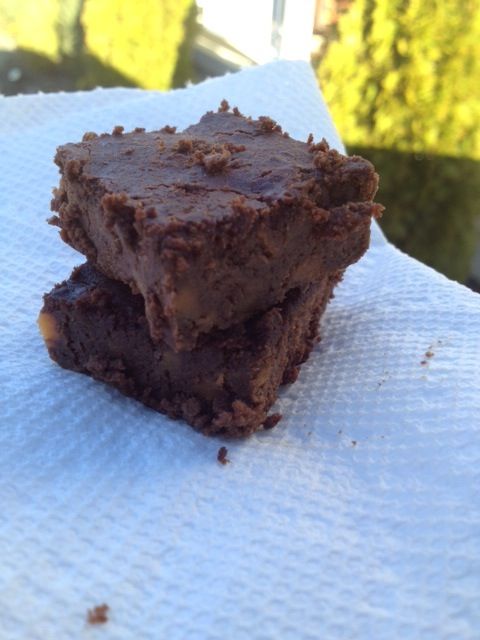 one more sweet shot of this deliciousness! LoL