World's Best Cleaning Products!
The way I clean and sanitize my home and Childcare setting is not like the average person.
(oh, yeah have I mentioned that I also run a home based licensed daycare?)
I have 3 main cleaners in my home, yes 3 that is it! Okay and the liquid dish detergent & the powder for the dish washer & laundry detergent and fabric softener.
PLEASE take a few minutes to watch this video,
I bet you will be looking at what is lurking under your kitchen sink (or where ever you store cleaning products!)
OKay, if you watched the video you are probably wondering "Well, what do I use?"
Here is what I trust around my family and the many children I care for.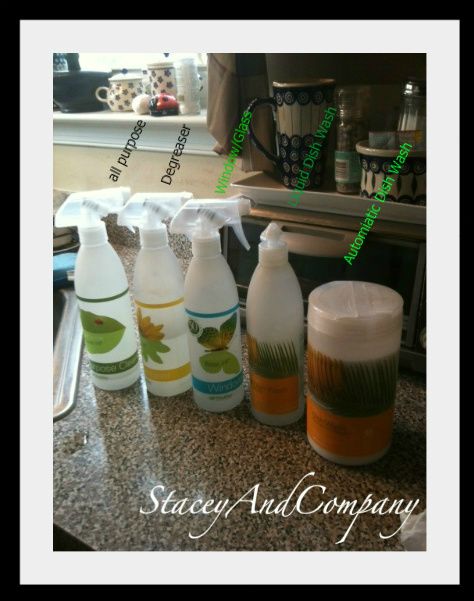 From left to right: All-Purpose Cleaner, Degreaser, Window/Glass Cleaner, Liquid Dish & Powder (dish washer)
The 3 spray bottles are made using the same concentrated super cleaner, Shaklee's Basic H.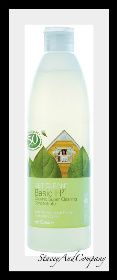 Here are the measurements:
All-Purpose is 1/4 tsp to 16 oz water
COST: 21cents
Degreaser is 1 1/2 tsp Basic H to 16 oz water
COST: 25cents
Window/Glass is 1 to 2 drops (yes rips, anymore it will streak!) to 16 oz water
COST: LESS THAN 1cent
I use the all-purpose on everything, except windows and mirrors for those I use the window/mirror cleaner. I find that the degreaser is best for the really touch spots like maybe the microwave if someone (not mentioning any names) heats up spaghetti without covering it and it explodes and that someone says nothing and it is not cleaned for many days.
(I know the suspense is killing you, its the older child who can now reach the microwave, THX Aiden!)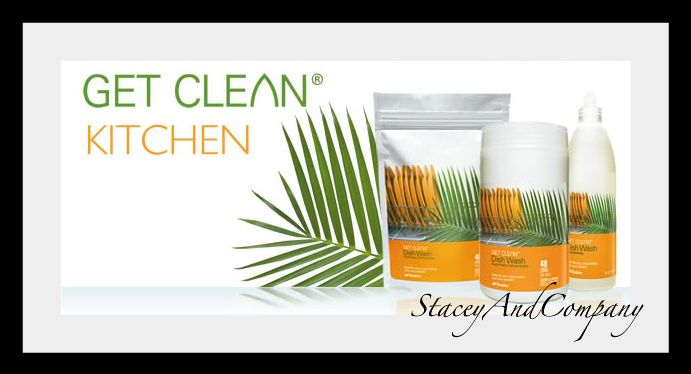 Cleaning Dishes:
I use a very small amount of the liquid dish detergent to clean an entire sink of dishes.
Let's be truthful, me washing dishes by hand doesn't happen all the time, in fact I use my dish washer a minimum of once daily. With all the zippy cups & bottles in this house, you can't blame me. Shaklee recommends using 2 TBSP of the automatic dish powder per load. Well, if you know me by know, I'm not the best at following "rules", so I experimented and used only 1 TBSP per load and my dishes come out clean and sparkly!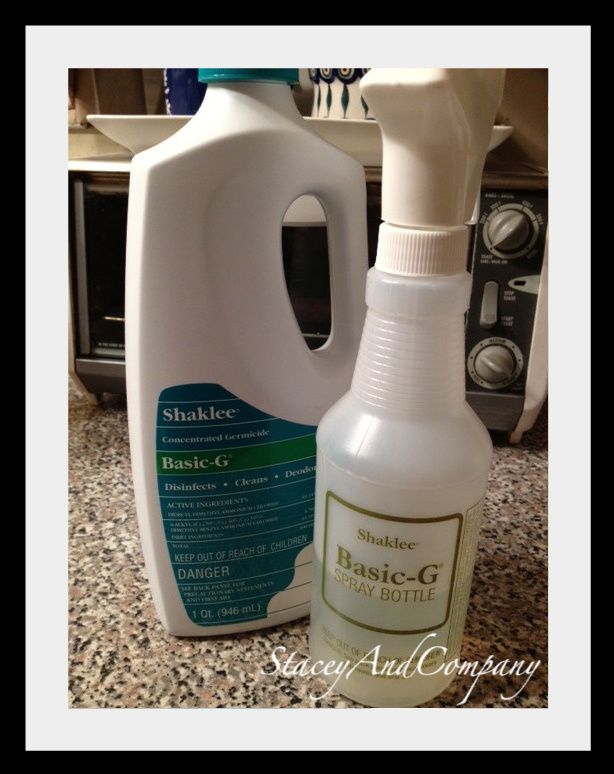 The next in line of my Favorites is the Shaklee basic G disinfectant. This stuff is amazing. It kills almost twice as much pathogens as Clorox bleach!
My state requires licensed child care facilities to use Clorox Bleach or another EPA registered and Department of Education approved product. I wish they would go a step further and add non-toxic. I will need to go further into this topic in a blog all on it's own (in the near future!).
This can be used where ever bleach can be used and beyond. I use this on my floors, carpets, dog beed, sheets, clothes, table tops, toiling area, diaper changing area, trash cans, sinks......you get the picture. I have never had this product stain (or bleach) my clothes, carpet or furniture. The best thing about this product is that once it is diluted into the spray bottle it is no longer considered toxic. Because it is highly concentrated (to save the consumer money on packaging), the concentrated form should be considered toxic, but the diluted form is not, it is safe to use, be around and will not pollute the water (like bleach).
I have had many daycare homes & centers convert to the Basic G as a bleach alternative and they love it!
The mot cost effective way to convert your home or childcare to NON-TOXIC is to purchase the
Get Clean Kit
and purchase the
Basic G
and the course spray
Bottle