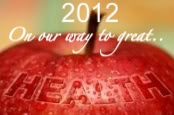 Here we go people, just 3 weeks until the start of our very own CINCHclub!
CINCH is designed to help you to keep muscle you have, burn fat you don't want,
and lose inches you don't need. Clinically tested*. Customer proven.
And at less than $3 per meal, you're looking at a leaner body and a
fatter wallet.
SHAKLEE has just announced a CINCH special promotional offer starting right now.
Commit to the 12week CINCH program and the 4th month products are free! In addition to this my group will pay the shipping on that 4th month.
How it works:
1. Become a member (if you are not already a member)
2. Order the
CINCH
transformation kit
3. Place on autoship (this can be cancelled at anytime)
4. After the 3rd month the 4th shipment is free. (free shipping too!)
Please
EMAIL
me with any questions
*NOTICE
- back side shown above is not that of the person posting to this blog - I'm just saying, not that I would contest to trading ;)